From the Credit Check to Getting the Keys:
Answers for the Big First-Time Home Buying Questions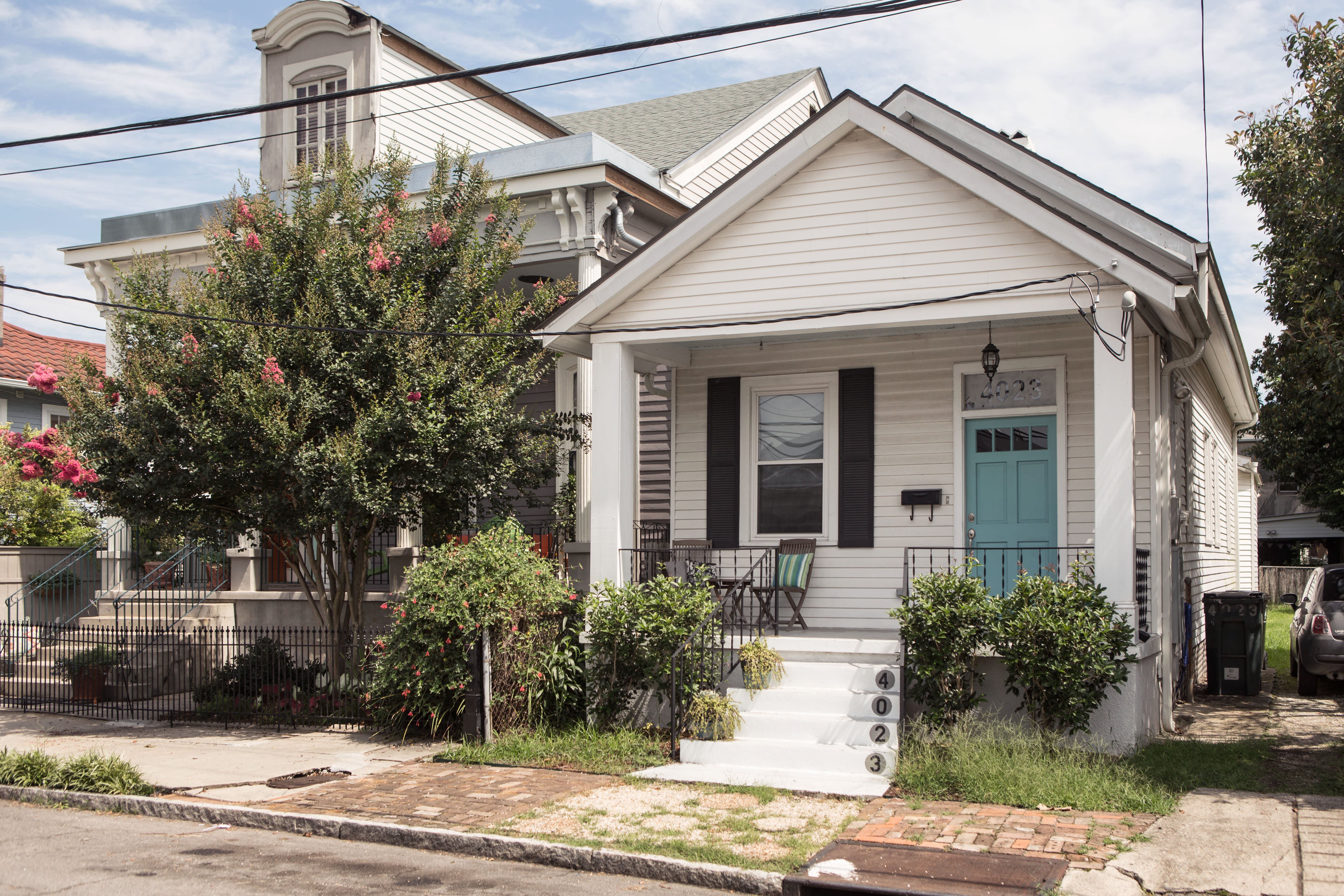 New to the home-buying process? If you're ready to start looking for your dream home—or if you're just looking to learn more about how buying a home works for the future—there's a lot you'll need to know. The process is long and can be as stressful and confusing as it is exciting. Sometimes you'll feel like celebrating, while other times you'll feel like you're drowning in paperwork, but in the end, when you finally close on your new home, it'll all be worth it. In the meantime, you'll probably have a lot of questions come up, so here's what you need to know.
What's the first step in the process?
If you haven't started doing research about homes and mortgages or saving up money, those should be your first steps. But, if you're ready to really get into the home-buying process and have some down payment money saved up, your first step is to talk to your bank and different mortgage companies and mortgage brokers to find out your lending options and get pre-approved for a loan.
Can I buy a home if I don't have great credit?
If your credit score is below 700, you'll be at a disadvantage, but that doesn't mean you can't buy a home. You may have to pay a higher interest rate, or you may be able to qualify for a Federal Housing Administration (FHA) loan if you have poor credit that's still above a score of 580, but you'll have to pay mortgage insurance (which protects the lender) which will cost you.
Points, or discount points, are fees that the buyer pays to the lender during closing in exchange for a reduced interest rate on their mortgage. One point is the equivalent of 1% of your mortgage amount, and while they cost money up front, they can save you potentially thousands of dollars in the long run.
When a homeowner fails to pay their mortgage, their home is foreclosed on—it's a legal process in which the homeowner gives up the rights to their home. If the homeowner can't pay the balance or sell the home, it goes to auction. Prospective homeowners can buy foreclosed homes—it's one option for getting a great deal on a home, but it can also be extremely risky. If you're considering buying a foreclosure, HomeFinder has a great breakdown of all the related issues.
Realtors handle negotiations between home buyers and sellers. When Realtors represent buyers, they help their clients find the best property for them at the best price, and navigate them through the offer and closing process. Realtors representing sellers market their client's property, help them find qualified buyers, and help them get the best price for their property.
According to Realtor.com, the seller is generally responsible for paying the Realtor's fees and commissions, since the Realtor represents them and helps them make the sale. The seller's realtor typically splits their commission with the buyer's realtor—that's how the person representing the buyer makes money on the deal.
An earnest money deposit, or good faith deposit, is a deposit the buyer makes once their offer is accepted in order to show the seller they're committed to buying the property. The deposit means that it's unlikely a buyer would enter into multiple purchase contracts on multiple homes at once (which would take all of those homes off the market). Once the sale goes through—a.k.a. at closing—the earnest money deposit is applied towards the down payment.
How long does it take to close?
A 2016 study from Realtor Mag shows that the average closing time is around 50 days, and the time to close depends on funding, appraisal disparities, and more. You can help speed up your closing by addressing any title issues and repairs.
At closing (also known as the settlement) the buyer provides a check for what they owe on the home, the seller signs over the deed to the home to the buyer, the title company registers the new deed to the home, and the seller receives any proceeds they earned from the sale. According to the Home Buying Institute, it's a lot of paperwork and you'll likely sign your (full) name anywhere from 10 to 30 times. Get your arm ready.
Both the seller and the buyer have closing costs to pay, but they differ a lot. According to Zillow, the seller's costs are usually higher (since they pay the Realtor's commission) but they cover less costs in general. The buyer, on the other hand, pays for more line items. Those items include several fees, from appraisal fees and origination fees to bank processing fees and title insurance.
How much does the inspection cost?
According to HomeAdvisor, the average cost of a home inspection in 2016 was $318, but could cost as low as $200 or as much as $470.
Who pays for the inspection?
Since the inspection is to benefit you, the buyer, you'll pay the cost of the inspection (it'll likely come out of pocket ahead of your closing)—although you may be able to negotiate to have the seller pay it, but it's unlikely.
What and when is the final walk-through?
The final walk-through takes place after the inspection and is usually scheduled for the day before closing. This is your opportunity to check the house before the settlement, to make sure everything is in good shape and that any repairs the seller was required to make were completed.
Do I need homeowners insurance?
It's often required, but not always (although, even if it's not required in your area, it is a good—nay, really good idea). Homeowners insurance can help protect your home in case of damage from fire and natural disasters like floods and earthquakes, also from liability in case someone gets injured on your property, and it generally doesn't cost that much to get a policy.
Usually, you'll get the keys to your new home at closing, or after closing if you need to wait until your county officially records the title (which could take a few days) or if there's a delay with your loans. It all depends on local laws and your mortgage.
Re-edited from a post originally published 1.5.2017 – TW
https://theshattowgroup.com/blog/answers-big-first-time-home-buying-questions